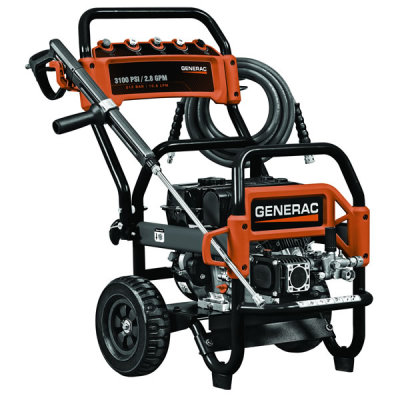 EZ Care Fall Pressure Washer Service
An end of season service to maintain & protect your pressure washer.
The EZ Care Fall  Pressure Washer service insures that your power washer is protected from freezing temperatures that can blow out pump seals resulting in expensive pump replacement.  Servicing the presure washer at end of the season means that you'll be ready when spring arrives.
Oil change

Install a new spark plug

Clean & inspect fuel system*

Lube the drive & chassis

Put  "Pump Saver" (antifreeze) in pump

Start the engine & check all functions

Add stabilizer to fuel or drain fuel from tank & carb on request*
* Additional parts & labor may apply
There's no need to worry about getting

your pressure washer to

the

shop because Pickup and Delivery is included.
Sign up period October 1st thru November 15th
Pickups and deliveries are done by area and occur between October 15 and December 15th ,
 EZ Care Fall Pressure Washer Service sign up is NOT available after November 15th

Drop off Fall Pressure Washer Service     $69.95
Offer good for Pressure Washers  dropped off between October 1st thru November 15th.
Regular price for service is 89.95.  Pickup and delivery additional (Min 59.95)
Here's a

detailed video

on how to winterrize a pressure washer if you want to do it yourself.  We stock the spark plug, oil, pump saver,  and fuel stabilizer you'll need to complete the job. 
Pump Saver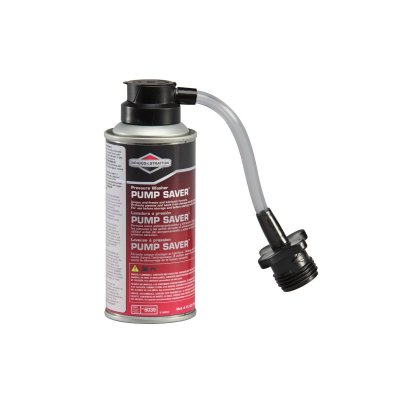 Protects the pistons of your pressure washer pump and seals from freezing.

Uses a unique anti-freeze and lubricant formula

For use before extended storage t

o keep your pump running properly

Can be used with most brands of pressure washers but is a 

Genuine OEM
     replacement part for pressure washers made by Briggs & Stratton.
Thinking of getting a pressure washer?
Stop in and see our selection of Generac pressure washers.